THE EVENT & VENUE
Donji Milanovac is a Serbia town on the right coast of the Danube, located at 75m altitude, in the central part of Djerdap, on the main road M 25/1 ( Pozarevac – Kladovo) and cycle track "Euro velo 6".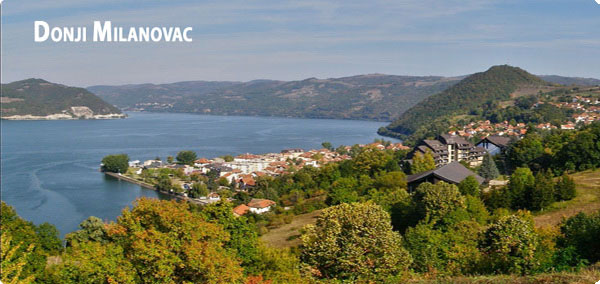 It is a modern settlement with a large town park and boulevard along the coast. In the very center of the town, there is a dock and a border crossing for the international river traffic and itinerary. Here, there is a hotel named "Lepenski vir" , sports courts, town beach, private accomodation objects, as well as the facilities such as: bus station, post office, bank, tourist info center, restaurants, shops and cafe bars.
Archeological site Lepenski Vir is located near Donji Milanovac.
Regular NW daily winds of 10-25 knots are sometimes replaced with stronger SE (Kosava) winds when a weather system crosses the area. Calm to moderate sea conditions even with stronger winds, and barely noticeable sea currents, are a perfect setting for all kind of sailing regattas.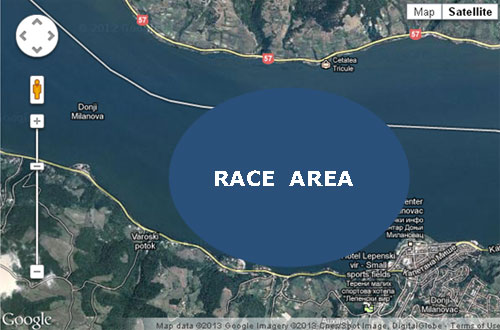 Usual racing area is just outside the marina and the towns beac. Exit to the racing area for competitors is not time consuming. And more important, spectators can have a good view of racing from surrounding piers and shores and beaches.